Imprint
All materials on this page are Copyright © 1999-2023
Metz & Co. Furnier-Handels-GmbH
Heilbronner Str. 11-13
70771 LE.-Echterdingen, Germany
Phone: +49 711 7978965
E-Mail: info (at) metz-furniere.de

Directors: Detlef Müller, Ulrich Müller
Registernummer: HRB 222783
Registergericht: Amtsgericht Nürtingen
VAT identification number according to § 27 a Umsatzsteuergesetz: DE 147794848


These pages were created by Jens Müller. You can reach the webmaster for technical questions at webmaster @ metz-furniere.de
This page was awarded with the TOP BUSINESS SITE award in 2001 and 2002 by the Deutsches Elektronisches Branchenbuch.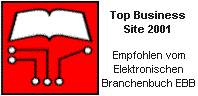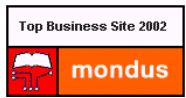 Legal notice
Metz-Furniere is committed to provide accurate information on this website, however we do not assume any liability or guarantee for the information provided on this website to be up to date, correct or complete and we can not be held liable for any direct or indirect damage, including lost profits, arising from the information provided on this website. This also applies to all external links to which this website refers, directly or indirectly. Metz-Furniere is not responsible for the content of any page accessed through such links.
Online Dispute Resolution under Article 14 (1) of the ODR Regulation: The European Commission provides an online dispute resolution platform (OS), which can be found at http://ec.europa.eu/consumers/odr
Privacy Policy
Data protection is important to us, which is why we explain in this section how we process your data.
Saving of access log files
You can visit our website without specifying personal information. When requesting web pages on our domain, server access log files are written that contain general data like the name of the requested URL, date and time of request, the browser used to access and the referring website. This data is only used to ensure safe and working operation of the site and for aggregate statistics - it is not linked to your person and it is deleted after three months.
Collection of data for performance of contract
When you place an order on our online shop website or when you send us a message through our contact form, we collect the data which you entered in the form fields. This data is used in order to process your order or respond to your inquiry.
Sharing of data for performance of contract
In order to fulfil your order if you chose delivery via mail or parcel service, your contact information is shared with the shipping company.

If you chose not to pay via bank transfer, but instead to use PayPal, we transmit your name and the total price of the order to PayPal for you to complete the payment there. The European operating company of PayPal is PayPal (Europe) S.à.r.l. & Cie. S.C.A., 22-24 Boulevard Royal, 2449 Luxembourg, Luxembourg. PayPal's privacy policy can be reviewed here.
Cookies
When you place products into the shopping cart in our online show, we need to set a cookie in order to memorize the products you chose until checkout. This cookie is only retained until the end of your browser session and we do not place other cookies. Your browser allows to disable setting cookies as well as to delete already set cookies.
Data security
Your personal data transmitted during the order process are transmitted via the Internet encrypted using SSL. Our website and systems are secured against access, change or processing by unauthorized parties.
Right of access and contact
You have a right to get free access to the data we saved about you, as well as a right to rectify, restrict and erase that data. To exercise these rights and for any questions concerning data protection, just contact us using the contact data listed in this imprint.